Cycle2Charge V3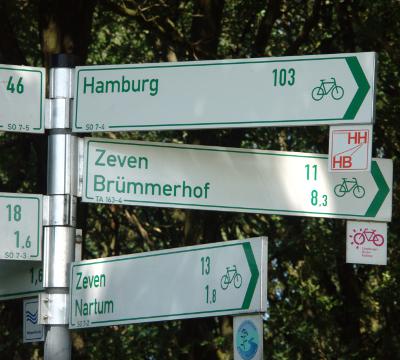 Meanwhile we are used to navigate with our smartphone or GPS system while cycling. Unfortunately the capacitiy of the accumulator is just too often the limiting factor to enjoy the electronic comfort throughout the journey.
Here Cycle2Charge comes into the game. The charger converts the energy of the hub dynamo and makes it easy accessible through a standard USB-port near the handle bar - a secure source of energy even in the middle of nowhere.
No matter if you want to charge your GPS system, mobile phone or MP3 player: Cycle2Charge offers a maximum of energy already at low speeds but also protects the connected devices at high speeds from overvoltages.
As the Cycle2Charge is integrated in the Ahead headset no valueable space of the handlebar gets lost. Cycle2Charge is small, good looking and a smart turning cap protects the electronic from water and dust when the energy not needed.
The assembly is a piece of cake. Cable, screw, tie-wraps and a detailed mounting instruction are part of the delivery contents.
Technical details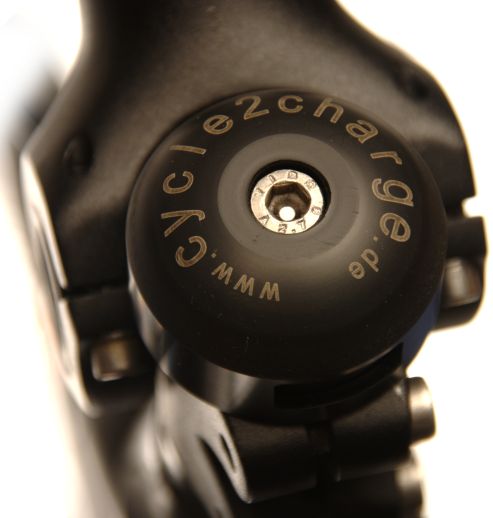 Converts the energy of your hub dynamo in 5V USB voltage.
Maximum charge current: 1000mA

For Android, iPhone, Windows, GPS

For some mobiles (some iPhones and modern Android) the usage of a PowerBank is recommended as otherwise the mobile might not draw the maximum available current from the Cycle2Charge

Universal usage due to standard USB outlet

The high efficiency makes the Cycle2Charge perfect for every day usage.
•500mA outlet (USB specifiaction) already at 12 km/h
•1000 mA charge current already at 21 km/h

Suitable to charge buffer accumulators (PowerBank oder similar)

Secure overvoltage protection also for fast downhill rides

Double layer design for maximum stability and corrosion protection

Inner parts made of anodized aluminum

Outer shell made of impact proof and corrosion resistant plastic
Operation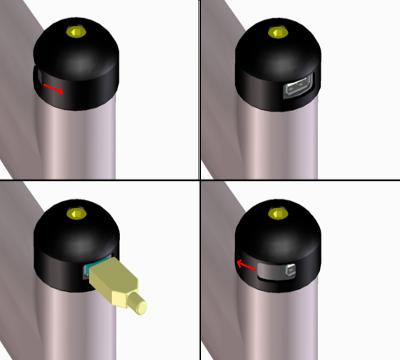 Easy mounting on every Ahead head set

Just replace the existing head cap by the Cycle2Charge
Additional adapter allows the mounting on the handlebar
Simple connection to the hub dynamo

Outer cap is turnable to protect the USB-port against water and soil

One hand usage even with cycling gloves
Power comparison
The Cycle2Charge V2 is the enhanced version of the known charger Cycle2Charge. The version V2 has an increased output power at same cycling speed.
The Cycle2Charge V3 includes the same efficient power generation but improves the compatibility to the different devices. This reduces for several devices the charging time significantly.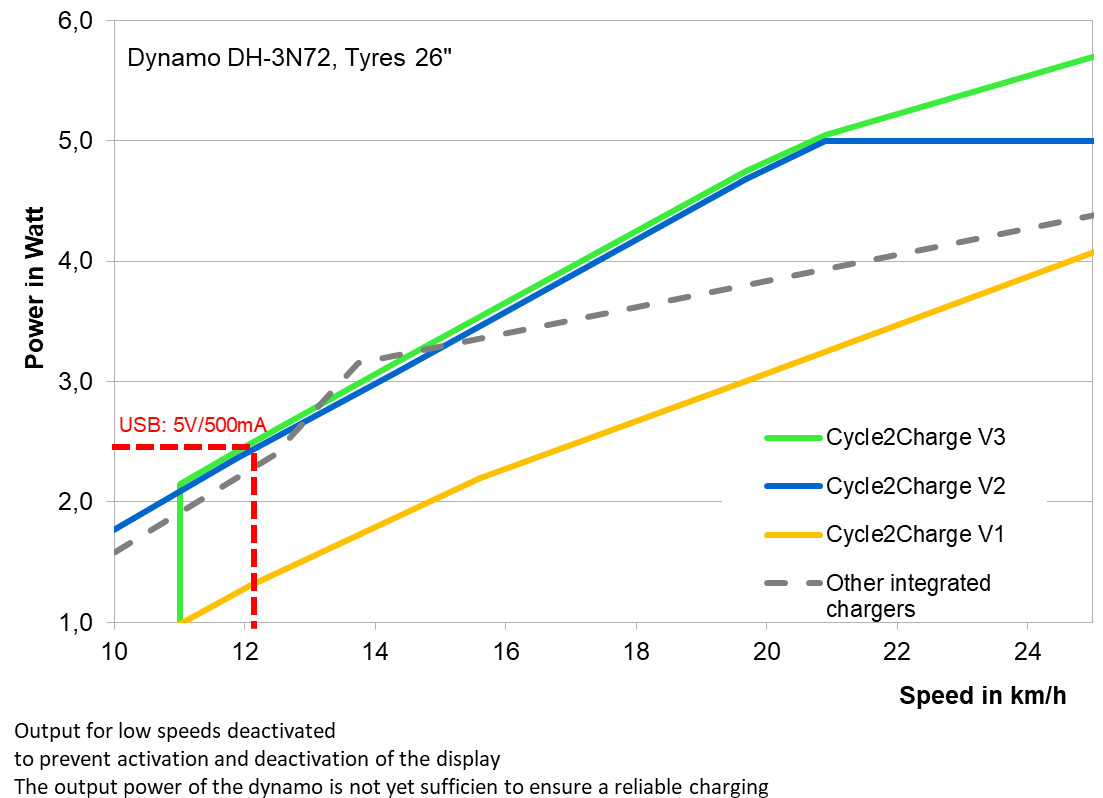 Used music from: https://gemafreie-musik-online.de